UA wants you to fly the electric skies
September 1, 2021
The electric vehicle trend has been steadily increasing, and the demand for more sustainable alternatives to technology and equipment we currently use is rising. Driving is a necessity for most people, so hybrid and electric cars are becoming quite common. While modes of transportation on land have upgraded, those in the skies have been left behind.
When an airplane passes by, it's difficult to not notice. The distinct rumbling and vibrating can be heard without much effort. The jet engine is the main cause of the sounds, causing both noise and environmental pollution from high carbon emissions. Electric planes offer a cleaner and quieter alternative to the conventional jet engine.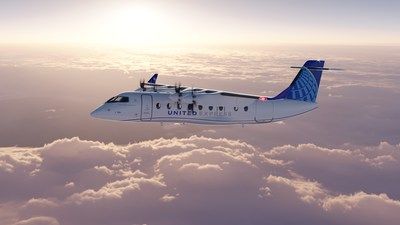 United Airlines is a major American airline, third largest globally, and a member of the Star Alliance. Many travellers use their services, so the adoption of electric planes is a game changer for the industry. In July United Airlines purchased 100 zero-emission ES-19 aircraft from Swedish startup company Heart Aerospace. These planes produce virtually no carbon emissions by operating solely on electricity. An electric motor in place of a fuel engine reduces noise pollution and operating costs, making the future of air travel both more affordable and better for the environment.
Air travel is a service that the world depends on for trade, transportation, and leisure, and it currently contributes to the issue of climate change, accounting for 2.5% of global carbon pollution. The investment into electric planes by a major airline is a step toward a net zero carbon future. UA plans to have the ES-19 aircraft in operation by 2026, so we can expect to see them fairly soon.
David Ma served as OEG's Marketing Coordinator and Summer Student Intern from June through August of 2021.